Maquoketa Valley Community School District ensures high levels of learning to empower all students for lifelong success. Maquoketa Valley promotes lifelong learning by providing a variety of teaching styles and using multiple forms of assessment in order to increase student achievement. 100% of Maquoketa Valley families responding to a recent survey believe that Maquoketa Valley provides a good education for our children. Open Enrollment is an opportunity to join our engaging and focused learning community.
The open enrollment deadline for the 2021-2022 school year is March 1, 2021. //
Open Enrollment Deadlines
Parents considering the use of the open enrollment option to enroll their child(ren) in another public school district in Iowa should be aware of the following dates:
March 1, 2021 - LAST DAY for regular open enrollment requests for the 2021-2022 school year.
September 1, 2021 - LAST DAY for open enrollment requests for students entering kindergarten.
Parents of open enrolled students whose income falls below 160 percent of the federal poverty guidelines are eligible for transportation assistance. This may be in the form of actual transportation or in the form of a cash stipend.
Parents should be aware that open enrollment may result in the loss of athletic eligibility.
The Open Enrollment Form and Handbook are available on the Iowa Department of Education website.
Please contact the District Office with any questions: (563) 922-2091.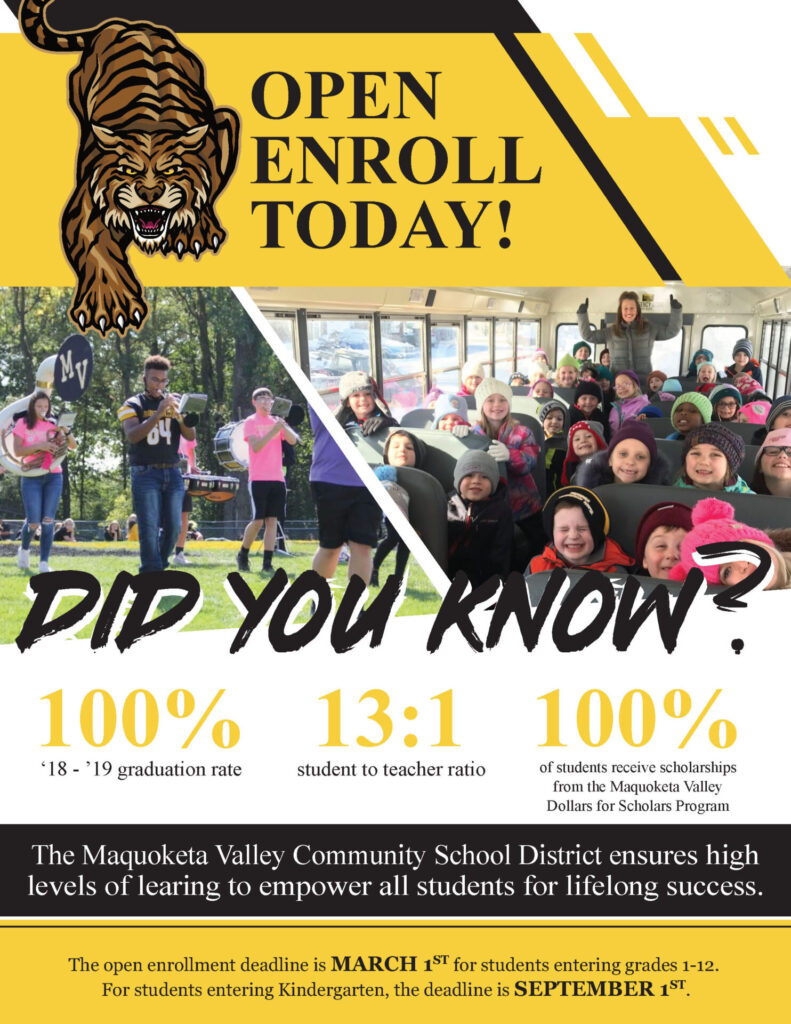 DISTRICT OFFICE & HIGH SCHOOL
DELHI ELEMENTARY
& MIDDLE SCHOOL